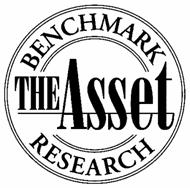 Asset Benchmark Research
The region's best local currency bond individuals
in research, sales and trading for 2017
Pan Asia
Research
China
Research
Sales
Trading
Hong Kong
Research
Sales
Trading
India
Research
Sales
Trading
Indonesia
Research
Sales
Trading
Malaysia
Research
Sales
Trading
Philippines
Research
Sales
Trading
Singapore
Sales
Trading
Taiwan
Sales
Thailand
Research
Sales
☆
 Top ranked for the past three consecutive years or longer
* Left organization in May 2017
Note: Highly commended individuals are ranked in alphabetical order by their last name. Individuals may also cover CNH and KRW bonds.
Methodology
The 2017 Asian Local Currency Bond Benchmark Review surveyed over 300 institutional fixed income investors who are active in 11 Asian currency bond markets: China (onshore and offshore), Hong Kong, Indonesia, India, Korea, Malaysia, Philippines, Singapore, Taiwan and Thailand.
As part of the review, Asset Benchmark Research asked the investors to nominate the top sell-side individuals by function: research (including analysts and economists/strategists), salespeople and traders. The nominations collected are subject to two weightings: the first according to the rank in the nomination form and the second determined by the rating of the individual casting the vote.
Based on the nominations received, the top individuals with the highest weighted score are ranked according to their job function and geographic location. Those individuals that rank below the top however meet a required threshold score and votes are considered in the 'Highly Commended' category.